Bedford South & The Ravines
Location: The Ravines - A Subdivision Offering Convenience and Charm
When it comes to finding the perfect place to settle down, the location plays a crucial role. In the beautiful city of Bedford, situated on the Halifax end, you'll find a welcoming and vibrant subdivision known as The Ravines. Offering a range of advantages, including its proximity to Halifax and a variety of amenities, The Ravines is an ideal choice for individuals and families looking for a convenient and comfortable living experience.
The Ravines is ideally situated on the Halifax end of Bedford, ensuring convenient access to both cities. It is directly attached to the esteemed Royale Hemlocks subdivision, which further adds to its charm and amenities. One of the significant advantages of this location is its close proximity to Halifax, making it more accessible compared to other Bedford subdivisions. The subdivision also offers easy access to the #102 Highway via the top of Larry Uteck Drive, enabling a smooth commute for residents.
The houses in The Ravines were built from 2003 to the present, ensuring a range of options to suit different preferences and requirements. With a mix of new and established properties, residents can find a home that aligns with their style and needs.
Living in The Ravines comes with numerous advantages that enhance the quality of life for its residents. Let's explore some of these benefits:
1. Proximity to Halifax
The Ravines offers an enviable location closer to Halifax than any other Bedford subdivision. This allows residents to enjoy the vibrant city life, job opportunities, cultural events, and various recreational activities.
2. Access to Educational Facilities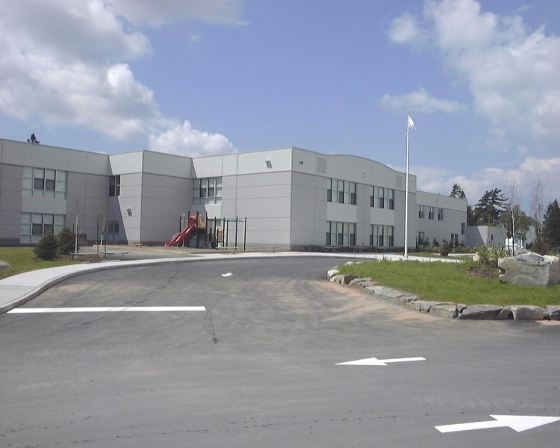 Within walking distance of The Ravines, you'll find the esteemed Bedford South School, providing convenience for families with school-going children. Additionally, the neighboring Royale Hemlocks subdivision is home to École Beaubassin Elementary School (French) and École Secondaire d'Halifax High School, offering further educational opportunities for residents.
3. Scenic Views
Many locations within The Ravines boast breathtaking views of the Bedford Basin. Residents can relish in the natural beauty and tranquility offered by the surrounding landscapes.
4. Abundance of Amenities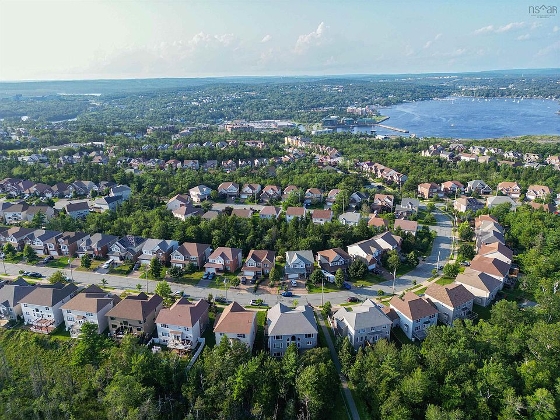 The subdivision offers easy access to a wide range of amenities. Whether you're looking for grocery stores, parks, baseball fields, or recreational facilities like Papermill Lake beach and rink, you'll find them all within walking distance or a short drive from The Ravines. Hemlock Square Shopping Center, located next to the subdivision, further enhances the convenience with its medical clinic, dentist office, drug stores, fitness gym, grocery store, and gas station with a convenience store, among other amenities.
5. Easy Commute
For those working or studying in downtown Halifax, The Ravines provides a straightforward and quick commute, ensuring minimal travel time and more time to enjoy the comforts of home.
The Ravines offers a diverse range of housing options, catering to various preferences and lifestyles. Prospective residents can choose from the following styles:
Larger two-storey and executive two-storey homes: Ideal for families or individuals seeking spacious and luxurious living spaces.

Two-storey townhouses: Perfect for those who desire a balance between space and low-maintenance living.

Apartment condos: Well-suited for individuals or couples seeking a compact and convenient living arrangement.

Townhouse bungalow condos: An excellent choice for those who prefer single-level living with added privacy.
Some of the streets in The Ravines subdivision include Southgate, Strathaven, Winstone Close, McQuillan, and Ravines. Each street contributes to the overall charm and character of the community, with well-designed homes and a welcoming atmosphere.
In addition to the proximity to Bedford South School, residents of The Ravines have access to other educational institutions in the area. The nearby Rocky Lake Junior High and C.P. Allen High School provide options for students as they progress in their academic journey.
The Ravines is a thriving subdivision located in Bedford, Nova Scotia, offering a range of advantages and amenities to its residents. With its convenient proximity to Halifax, breathtaking views, and a variety of housing options, it presents an appealing choice for individuals and families looking for a comfortable and well-connected community.
Discover the joys of living in The Ravines, where convenience, charm, and quality of life come together seamlessly.