Exploring Colby Village: A Desirable Neighborhood in Dartmouth
Introduction
When it comes to finding the perfect place to call home, location plays a crucial role. Colby Village, nestled on the outer edge of Dartmouth in an area called Cole Harbour, offers an enticing prospect for potential residents. In this article, we will explore the charming features of Colby Village, including the age of houses, advantages of living in this area, and the diverse styles of housing available.
1. A Scenic Neighborhood with a Rich History
1.1 Colby Village's Geographic Location
Colby Village's picturesque location on the outskirts of Dartmouth provides a serene and tranquil environment. Surrounded by natural beauty, residents can enjoy the best of both worlds – peaceful living within close proximity to urban amenities.
1.2 The Historical Journey
The history of Colby Village dates back to its establishment in the 1970s. Over the years, it has evolved into a vibrant and sought-after community, blending modernity with its roots.
2. Age Diversity of Houses
2.1 Homes with a Legacy
Colby Village is a treasure trove of architectural diversity. The houses here span a wide range, from those built in the 1970s to more recent constructions in 2007. This eclectic mix adds character and charm to the neighborhood.
3. Advantages of Living in Colby Village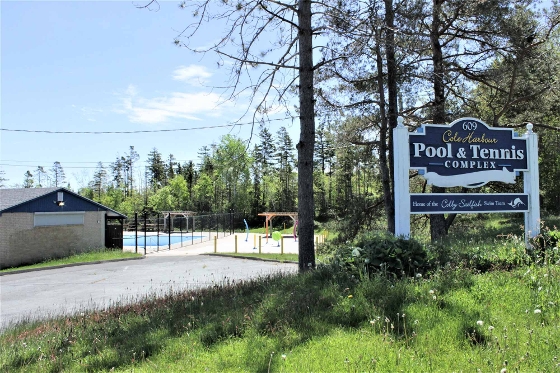 3.1 A Sense of Community
One of the key highlights of Colby Village is its strong sense of community. Residents find themselves surrounded by friendly neighbors who foster a welcoming atmosphere. Whether you're a newcomer or a long-time resident, the community spirit is sure to make you feel at home.
3.2 Proximity to Schools and Amenities
For families, the presence of nearby schools is a significant advantage. The convenience of having educational institutions within reach makes Colby Village an appealing choice for parents and their children.
Additionally, residents enjoy easy access to various shopping centers and amenities. From daily essentials to recreational facilities, everything is just a short drive away.
3.3 Dartmouth's Finest
Colby Village holds a well-earned reputation for being one of Dartmouth's best areas. Its combination of natural beauty, excellent amenities, and a close-knit community makes it a preferred destination for individuals and families alike.
4. A Plethora of Housing Styles
4.1 Something for Everyone
Prospective homeowners will find a plethora of housing styles to choose from in Colby Village. The real estate market offers a diverse range of options, catering to different preferences and needs.
4.2 Semi-Detached Homes
Semi-detached homes provide a great option for those seeking a balance between privacy and community living. These properties are popular among families and young professionals alike.
4.3 Charming Bungalows
For those looking for single-story living, bungalows in Colby Village offer a cozy and comfortable lifestyle.
4.4 Split Entry Homes
Split entry homes, with their distinctive two-level design, appeal to homeowners who desire functional and versatile living spaces.
4.5 Stylish Side Splits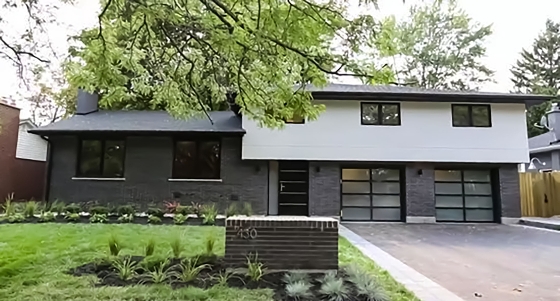 Side split homes exude a modern aesthetic and are perfect for those who appreciate contemporary architecture.
4.6 Executive Two-Story Homes
Colby Village is also home to luxurious executive two-story residences that boast spacious interiors and impressive designs.
5. Streets and Communities
5.1 Colby Drive
Colby Drive serves as the main thoroughfare in the neighborhood, providing easy access to various parts of Colby Village.
5.2 Hampton Green
Hampton Green is a charming street lined with picturesque homes, showcasing the beauty of Colby Village's architecture.
5.3 Ashgrove
Ashgrove is known for its tranquil atmosphere and inviting residences, making it a peaceful retreat for its residents.
5.4 Crestwood
Crestwood is a sought-after location, offering a blend of natural beauty and modern living.
5.5 Aspenway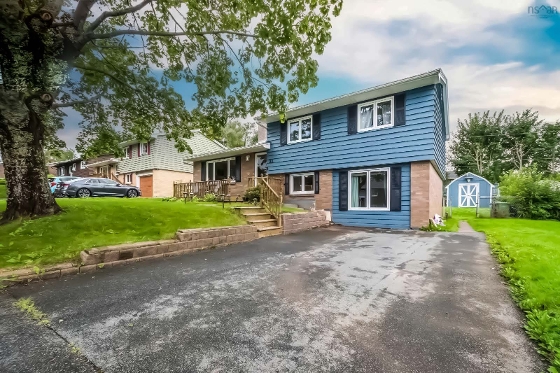 Aspenway is a family-friendly street, known for its warm and welcoming community.
5.6 Boling Green
Boling Green boasts a variety of housing styles, making it an attractive choice for potential homeowners.
Conclusion
Colby Village, situated on the outer edge of Dartmouth in the charming Cole Harbour area, presents an enticing prospect for those seeking a perfect place to call home. With its diverse housing styles, rich history, strong sense of community, and convenient access to amenities, it is no wonder that Colby Village is considered one of Dartmouth's best areas. Whether you're looking for a cozy bungalow or a luxurious two-story home, Colby Village has something to offer for everyone.
FAQs
Is Colby Village a family-friendly neighborhood? Yes, Colby Village is known for its family-friendly atmosphere and proximity to schools and amenities, making it an ideal choice for families.

What types of housing styles are available in Colby Village? Colby Village offers a wide selection of housing styles, including semi-detached, bungalow, split entry, side split, and two-story homes.

Are there recreational facilities nearby? Yes, Colby Village residents have easy access to various recreational facilities and shopping centers, providing ample opportunities for leisure and entertainment.

Is Colby Village a safe neighborhood to live in? Colby Village is considered a safe and secure neighborhood, contributing to its appeal for residents seeking a peaceful living environment.

How can I explore housing options in Colby Village? To explore housing options in Colby Village, reach out to local real estate agents who can guide you through the available properties and help you find your dream home