Exploring Crichton Park: A Convenient and Charming Dartmouth Neighborhood
Introduction
Nestled in the picturesque North end of Dartmouth, Crichton Park is a charming and well-established neighborhood offering a delightful mix of convenience and serenity. In this article, we will explore the key features and advantages of this community, from its location and age of houses to the various housing styles available. Whether you're a homebuyer looking for a tranquil yet accessible area or someone curious about the highlights of Crichton Park, this article has got you covered.
1. Convenient Location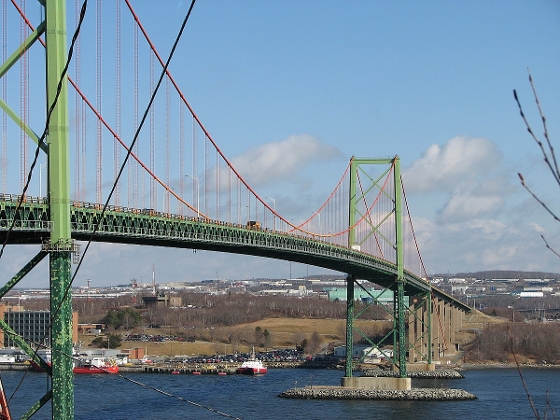 Crichton Park boasts a highly advantageous location in the heart of Dartmouth. Situated close to the McDonald and MacKay bridges, residents enjoy easy access to Halifax and other neighboring areas. This accessibility makes commuting a breeze for those working or studying in the city, saving precious time on the daily journey.
2. Proximity to Key Facilities
One of the primary reasons why Crichton Park is a sought-after neighborhood is its proximity to various essential amenities. The Mic Mac Mall, a popular shopping destination, is just a stone's throw away. Residents can indulge in retail therapy, enjoy delicious meals at restaurants, and catch the latest movie releases, all conveniently located nearby.
3. Recreation Opportunities
For those who love outdoor activities, Crichton Park provides an abundance of options. The neighborhood is close to Lake Banook, where locals can unwind on the sandy beach or engage in water sports like kayaking and canoeing. Additionally, the Brightwood Golf Course is a treat for golf enthusiasts, offering a lush green expanse to perfect their swing.
4. Schools and Education
Families with children will appreciate the availability of quality education options in Crichton Park. The neighborhood is home to the esteemed Crichton Park Elementary, Bicentennial Junior High, and Dartmouth High School. This proximity to schools ensures that young learners can easily commute, fostering a vibrant and inclusive community.
5. Diverse Housing Options
Crichton Park features an array of housing styles, catering to the varied needs and preferences of residents. Prospective homebuyers can choose from bungalows, split-entry houses, side splits, and two-story homes. From medium-sized residences to spacious executive two-story houses, there's something for everyone in this neighborhood.
6. Mix of Historic and Modern Homes
The age of houses in Crichton Park adds a unique charm to the neighborhood. While most homes were built in the 1960s and 1970s, there are also newer properties, striking a balance between tradition and modernity. The blend of architectural styles creates a visually appealing landscape, making each street a pleasure to explore.
7. Spacious Lots
One of the standout features of Crichton Park is the size of its lots. Compared to the average in Dartmouth, the lots in this neighborhood are larger, providing residents with ample space for outdoor activities, gardening, and relaxation. The generous lot sizes contribute to a sense of openness and freedom.
8. Close-Knit Community
Crichton Park is not just a collection of houses; it's a close-knit community. The well-established nature of the area fosters a friendly atmosphere where neighbors often know each other by name. This sense of community is further strengthened by local events and gatherings that bring residents together.
9. A Variety of Streets
The streets of Crichton Park each have their own distinct character, adding to the neighborhood's appeal. From the tree-lined Crichton Ave to the scenic Lakeview, and the quaint charm of Mt Pleasant, each street has a story to tell. Exploring these streets is like a journey through history and modernity.
10. Welcoming Ambiance
Upon stepping into Crichton Park, one is immediately struck by its welcoming ambiance. The lush greenery, well-maintained sidewalks, and beautifully landscaped properties create an inviting environment that feels like home from the very first moment.
Conclusion
Crichton Park is undoubtedly a gem within the vibrant city of Dartmouth. With its convenient location, diverse housing options, and proximity to key facilities, it offers an ideal balance of modern convenience and small-town charm. Whether you're looking for a new place to call home or simply exploring the beauty of Dartmouth, Crichton Park is a neighborhood worth considering.
---
FAQs
1. Are there any newer houses available in Crichton Park?
Yes, alongside houses built in the 1960s and 1970s, there are newer properties in the neighborhood, providing a diverse selection for potential homebuyers.
2. What are the nearby schools in Crichton Park?
The neighborhood is home to Crichton Park Elementary, Bicentennial Junior High, and Dartmouth High School, offering excellent educational opportunities.
3. Can residents of Crichton Park easily access Halifax and other areas?
Absolutely! The neighborhood's proximity to the McDonald and MacKay bridges ensures easy commuting to Halifax and surrounding regions.
4. Are there recreational activities available for residents?
Yes, Crichton Park offers various recreational opportunities, such as enjoying the beach on Lake Banook and playing golf at the nearby Brightwood Golf Course.
5. What contributes to the welcoming ambiance of Crichton Park?
The neighborhood's lush greenery, well-maintained sidewalks, and friendly community contribute to its warm and inviting atmosphere.