Exploring Forest Hills: A Tranquil Dartmouth Neighborhood
1. Introduction
Welcome to Forest Hills, a charming neighborhood located on the outer edge of Dartmouth, Nova Scotia, close to Colby Village. This delightful area offers a serene environment, a mix of housing styles, excellent community spirit, and numerous advantages that make it one of Dartmouth's most sought-after locations. In this article, we'll take a closer look at what makes Forest Hills a perfect place to call home.
2. Location: Forest Hills' Ideal Setting
Nestled on the outskirts of Dartmouth, Forest Hills enjoys a picturesque setting surrounded by lush greenery and natural beauty. The neighborhood's proximity to Colby Village adds to its allure, providing residents with convenient access to various amenities while still retaining a peaceful and tranquil atmosphere.
3. Age of Houses: A Mix of History and Modernity
The housing in Forest Hills is as diverse as its residents. Here, you'll find a wide range of homes, from those built in the early 1980s, carrying a rich history, to brand new properties, exuding modern charm and sophistication. This mix of architectural styles adds character and variety to the neighborhood's aesthetic.
4. Advantages of Living in Forest Hills
Living in Forest Hills comes with a myriad of advantages that attract families, professionals, and retirees alike. Among the key benefits are:
- Excellent Community
The sense of community in Forest Hills is unparalleled. Residents often come together to organize events, social gatherings, and support one another, fostering a warm and friendly environment.
- Proximity to Schools
For families with children, Forest Hills offers the convenience of having schools nearby. Parents can rest assured that their children will have access to quality education without long commutes.
- Convenient Shopping and Amenities
Forest Hills boasts easy access to shopping centers and essential amenities. From supermarkets to restaurants and healthcare facilities, everything you need is just a short drive away.
- One of Dartmouth's Best Areas
Renowned for its safety, beauty, and sense of community, Forest Hills is considered one of Dartmouth's best neighborhoods to live in, making it a coveted destination for homebuyers.
5. Style of Housing Available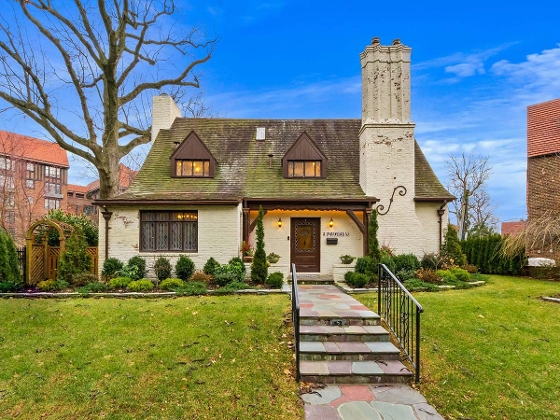 Forest Hills provides a diverse selection of housing styles, catering to various preferences and lifestyles. Prospective residents can choose from:
- Semi-Detached Homes
Semi-detached homes offer a balance between privacy and neighborly interaction, making them a popular choice among families and individuals alike.
- Bungalow and Split Entry Homes
For those seeking single-level living or a unique layout, bungalows and split entry homes provide practical and aesthetic benefits.
- Two-Story Homes
Offering ample space and separation between living areas, two-story homes are ideal for larger families or those desiring more room for their needs.
- New Construction Options
If you prefer a modern touch, Forest Hills also features newly constructed homes that boast contemporary designs and energy-efficient features.
- Size Variety
Whether you're looking for a cozy dwelling or a more spacious residence, Forest Hills has homes ranging from smaller properties to medium-sized houses.
6. Schools and Education
One of the significant advantages of living in Forest Hills is its proximity to various educational institutions. Families with children will find a selection of reputable schools, providing high-quality education from kindergarten through high school.
7. Amenities and Shopping
Forest Hills residents benefit from the convenience of having several shopping centers nearby. From grocery stores to specialty shops, residents can easily access everyday essentials and indulge in retail therapy.
8. Parks and Recreation
For outdoor enthusiasts, Forest Hills offers an abundance of green spaces and parks, providing ample opportunities for leisurely walks, picnics, and enjoying nature's beauty.
9. Community Spirit and Events
The vibrant community spirit in Forest Hills ensures that there's never a dull moment. Residents come together to organize events, festivals, and activities that foster a strong sense of belonging.
10. Safety and Security
Forest Hills' reputation as one of Dartmouth's best areas also extends to its safety record. The neighborhood maintains a low crime rate, offering residents peace of mind.
11. Transportation and Accessibility
Forest Hills benefits from efficient transportation links, making it easy to navigate around the city and beyond. Access to major roads and public transit adds to the neighborhood's appeal.
12. Real Estate Market in Forest Hills
The real estate market in Forest Hills is dynamic and competitive. With the neighborhood's popularity on the rise, properties tend to retain their value, making it a sound investment choice.
13. Moving to Forest Hills: Tips for Prospective Residents
Relocating to a new neighborhood can be both exciting and overwhelming. We've compiled a list of essential tips to help prospective residents make a smooth transition to life in Forest Hills.
14. Living in Harmony with Nature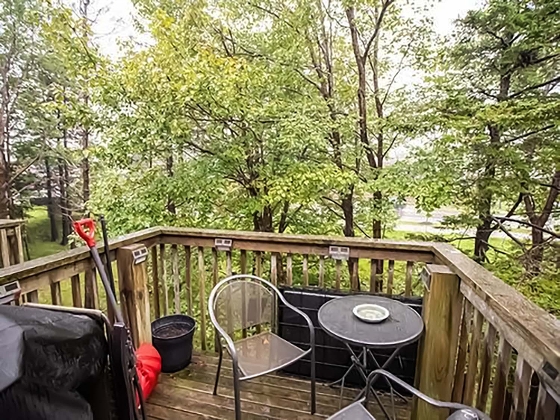 One of the distinctive features of Forest Hills is its seamless integration with nature. Residents have ample opportunities to enjoy the outdoors, promoting a healthy and active lifestyle.
Conclusion
Forest Hills, with its ideal location, diverse housing options, excellent community, and numerous advantages, offers a unique and fulfilling living experience. Whether you're a young family, a working professional, or a retiree seeking a peaceful retreat, Forest Hills has something special to offer. Embrace the serene charm of this Dartmouth gem and create lasting memories in a neighborhood that truly feels like home.
5 Unique FAQs
Q1: Are there any age restrictions on purchasing properties in Forest Hills?
A1: No, there are no age restrictions on buying properties in Forest Hills. It is a welcoming community for people of all ages.
Q2: What are the typical lot sizes in Forest Hills?
A2: The lot sizes in Forest Hills can vary, but you can find properties with sizes ranging from modest to spacious, depending on your preferences.
Q3: Does Forest Hills have any active community groups?
A3: Yes, Forest Hills boasts several active community groups that organize events, activities, and initiatives throughout the year.
Q4: Are there any recreational facilities in the neighborhood?
A4: Yes, Forest Hills offers various recreational facilities, including parks, playgrounds, and sports fields, providing ample opportunities for outdoor activities.
Q5: How do I find a real estate agent specializing in Forest Hills properties?
A5: To find a qualified real estate agent familiar with Forest Hills, you can ask for recommendations from friends, search online directories, or contact local real estate agencies for assistance.