Exploring Keystone Village: A Dartmouth Gem
Introduction
Keystone Village, nestled off the Waverly Road across from Micmac Lake in Dartmouth, is a charming and sought-after residential area offering a blend of convenience and natural beauty. This article delves into the neighborhood's location, the age and styles of houses, the advantages it offers, and the nearby schools. If you're considering moving to Dartmouth or simply want to learn more about this delightful community, read on!
Location
Keystone Village is conveniently situated just 2 kilometers away from Montebello, making it a prime location for easy access to various amenities and attractions. The neighborhood's proximity to Micmac Lake adds to its allure, offering residents picturesque views and recreational opportunities.
Age of Houses
The houses in Keystone Village boast a diverse range of architectural styles, reflecting the passage of time and evolving tastes. From early 1990s constructions to more contemporary designs, this community offers a rich tapestry of living options that cater to various preferences.
Advantages
Living in Keystone Village comes with numerous advantages. First and foremost, residents have the convenience of shopping at the nearby Mic Mac Mall, which hosts a wide array of retail stores and dining options. The presence of schools in the vicinity, including the French school, Ian Forsyth, Caledonia Junior High, and Price Andrew High School, make it an attractive option for families with children.
Additionally, the neighborhood's proximity to various amenities ensures that residents have access to essential services, recreational facilities, and healthcare centers, creating a fulfilling living experience.
Moreover, the lots in Keystone Village are larger than average, providing ample space for outdoor activities and gardening, perfect for those who appreciate a touch of nature within a suburban setting.
Style of Housing
Keystone Village offers a delightful variety of housing styles, catering to different preferences and needs. Prospective homeowners can choose from an assortment of options, including bungalows, split-entry homes, side splits, and two-story residences. This diversity allows individuals to find their dream home, whether they seek a cozy abode or a spacious executive two-story house.
Streets in the Subdivision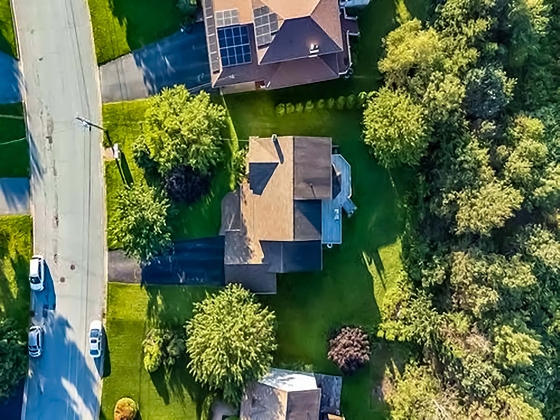 The streets of Keystone Village contribute to its charming character. Some of the notable streets in the neighborhood include Lexington, Saratoga, Walnut Hall, Castleton, and Lindy. Each street boasts its own unique ambiance, creating a sense of community and diversity within the area.
Schools
Families residing in Keystone Village can take comfort in the presence of excellent educational institutions nearby. Ian Forsyth, Caledonia Junior High, and Price Andrew High School provide quality education and a nurturing environment for students to thrive academically and socially.
Conclusion
In conclusion, Keystone Village offers a desirable living experience in Dartmouth. With its prime location near Micmac Lake, convenient access to Mic Mac Mall and schools, diverse housing styles, and larger lots, this neighborhood attracts individuals and families alike. If you seek a place that combines suburban comfort with natural beauty, Keystone Village may be the perfect location for you.
FAQs
Are there any recreational facilities near Keystone Village? Yes, the proximity to Micmac Lake offers various recreational opportunities such as walking trails, boating, and picnicking.

Is there public transportation available in the area? Yes, Dartmouth has a well-connected public transportation system, ensuring easy commuting for residents.

What is the average price range of houses in Keystone Village? The house prices vary depending on the style, size, and location, but generally, they fall within the average range for Dartmouth.

Are there any community events organized in Keystone Village? Yes, the close-knit community often organizes events and gatherings, fostering a sense of belonging among residents.

Is Keystone Village a safe neighborhood to live in? Yes, Keystone Village is considered a safe and family-friendly neighborhood, providing a secure environment for its residents.