Location Spotlight: Lancaster Ridge - A Hidden Gem in North Dartmouth
Introduction
Nestled in the north end of Dartmouth, Lancaster Ridge is a charming and relatively new area that offers residents easy access to both the Burnside Industrial Park and downtown Halifax. This location is a mix of semi-detached and single-family detached houses, providing a diverse range of housing options. In this article, we will explore the allure of Lancaster Ridge, from its convenient location to the style of housing available and the amenities it offers to its residents.
1. Easy Access to Bridges and Ferry Terminal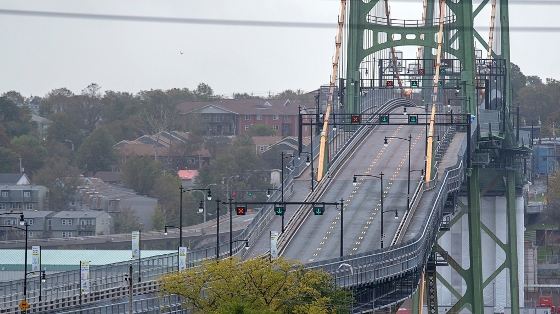 One of the standout features of Lancaster Ridge is its proximity to both bridges connecting Dartmouth to Halifax - the Angus L. Macdonald Bridge and the A. Murray MacKay Bridge. Additionally, the nearby ferry terminal provides an alternative and scenic route to downtown Halifax. For commuters, this easy access to major transportation routes makes Lancaster Ridge an attractive location to call home.
2. A Safe and Peaceful Haven
While Lancaster Ridge is close to a high-crime area of Dartmouth, it is itself considered a safe and secure neighborhood to reside in. The community's commitment to safety, combined with friendly neighbors, makes it an excellent choice for families and individuals looking for peace of mind in their daily lives.
3. Housing Variety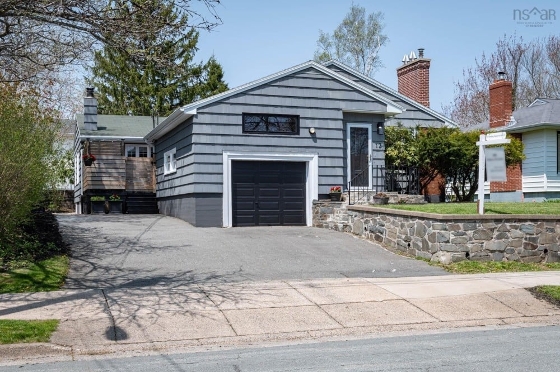 Lancaster Ridge offers a diverse selection of homes to suit various preferences and needs. Prospective buyers can find semi-detached, bungalow, split entry, side split, and two-story homes in this area. Whether you are a first-time homebuyer or looking for a spacious executive residence, Lancaster Ridge has options for you. Additionally, the presence of new housing opportunities provides even more choices for those seeking modern living spaces.
4. Mic Mac Mall and Nearby Amenities
Residents of Lancaster Ridge enjoy the convenience of having Mic Mac Mall within walking distance. This popular shopping destination offers a wide range of retail stores, dining options, and entertainment facilities. Moreover, the neighborhood boasts easy access to a golf course, beautiful lakes, and various other amenities that enrich the lifestyle of its residents.
5. Lancaster Ridge - A Community with History
The houses in Lancaster Ridge have a sense of history attached to them. Ranging from properties built in the mid-1990s to those constructed in 2006, the neighborhood's architecture tells stories of the past while embracing the present.
6. The Allure of Nature
Beyond the suburban appeal, Lancaster Ridge provides residents with the beauty of nature. The picturesque landscape and nearby green spaces offer a tranquil environment, creating a perfect balance between modern living and the serenity of nature.
7. Schools and Educational Facilities
For families with children, Lancaster Ridge offers proximity to schools and educational facilities, making it convenient for parents and ensuring a nurturing environment for young learners.
8. The Spirit of Community
Lancaster Ridge is more than just a residential area; it is a vibrant community with a strong sense of belonging. The residents actively engage in community events and programs, fostering a warm and welcoming atmosphere for all.
9. Finding Your Dream Home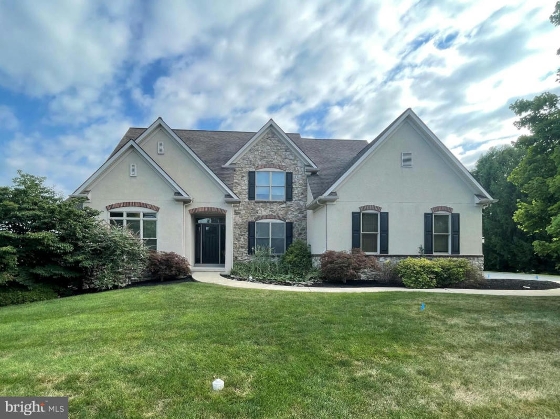 With an array of housing styles and sizes, Lancaster Ridge presents an ideal opportunity for prospective homeowners to find their dream residence. The blend of modern and traditional homes caters to various tastes, ensuring that every individual can discover a place to call their own.
10. Making Lancaster Ridge Your Next Home
The decision to move to Lancaster Ridge is an investment in quality living, convenient amenities, and a sense of belonging. Its prime location, safety, and access to essential facilities make it an enticing option for those seeking a peaceful and well-connected community.
Conclusion
Lancaster Ridge, with its blend of history, modernity, and convenience, is a hidden gem in North Dartmouth. Its ease of access to bridges and the ferry terminal, coupled with a variety of housing options and nearby amenities, make it an appealing location for families and individuals alike. If you are searching for a safe and tranquil neighborhood with a welcoming community spirit, Lancaster Ridge should be at the top of your list.
FAQs
1. Are there any new housing developments in Lancaster Ridge?
Yes, Lancaster Ridge offers new housing opportunities, providing prospective buyers with modern living spaces.
2. How far is Lancaster Ridge from downtown Halifax?
Lancaster Ridge is conveniently located, offering an easy commute to both downtown Halifax and the Burnside Industrial Park.
3. Is Lancaster Ridge a safe neighborhood to live in?
Despite its proximity to a high-crime area of Dartmouth, Lancaster Ridge is considered a safe and secure community.
4. Are there schools nearby for families with children?
Yes, Lancaster Ridge provides proximity to schools and educational facilities, making it suitable for families.
5. What recreational amenities are available in the area?
Lancaster Ridge residents have access to amenities such as Mic Mac Mall, a golf course, lakes, and various other recreational facilities.