My Lessons Learned during Divorce
Life, with all its unpredictable turns and ebbs, teaches us lessons that no classroom ever can. It's in the quiet nights, gazing at the vast starry expanse, or in the loud clamor of a busy Halifax marketplace, that life subtly whispers its lessons. I've walked through challenges and faced moments where the horizon seemed bleak. But it's these very moments that have shaped me, enriched me with invaluable lessons, and instilled in me a fervent motivation to assist others.
The Beauty in Vulnerability: Embracing vulnerability was never easy. Admitting to my own feelings during my personal journey of divorce felt like displaying an open wound. But it was in that vulnerability that I discovered my own strength and resilience. It's a lesson I strive to share with others – it's okay to feel, and it's okay to seek support.
Every End is a New Beginning: When the doors of my home closed behind me, it felt like the world had paused. But as the days turned to weeks and weeks to months, I realized that endings pave the way for fresh starts. Halifax, with its serene harbors and historic streets, became not just a place of memories but a beacon for new adventures.
The Power of Empathy: Real estate isn't just about brick and mortar. It's about dreams, memories, and futures. Being a real estate agent in Halifax taught me the immense power of empathy. Every home has a story, and every seller and buyer brings a world of emotions. Acknowledging these emotions is the first step to a respectful and successful transaction.
The Role of Community: Halifax, with its warm community, taught me the importance of togetherness. In my toughest times, it was the community that held me close, offered solace, and became an extended family. This spirit of community is what I strive to foster in my profession and personal life.
Lifelong Learning: My transition to becoming a divorce coach wasn't just a professional decision; it was a personal commitment. Life taught me that learning doesn't stop. To assist others genuinely, we must continually seek knowledge and self-improvement.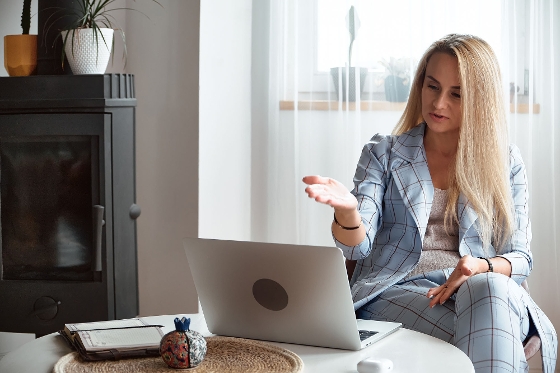 Driven by these lessons, my mission has transcended beyond mere real estate transactions. Today, I'm fueled by an unwavering motivation to assist others in their journey. Whether it's helping them find a new home, offering a shoulder during their trying times, or guiding them through the intricacies of selling a home filled with memories, I stand committed. My experiences, the lessons they've taught, and the scars they've left have become my compass, guiding me to light the way for others, just as others once did for me. Because in the end, life is about the stories we live, the lessons we learn, and the hands we extend to uplift another.