Montebello Subdivision: A Quaint Residential Haven in Dartmouth
Introduction
Montebello Subdivision, nestled in the charming neighborhood of Dartmouth just off the Waverly Road, presents an idyllic residential haven for those seeking a tranquil yet convenient living experience. This article explores the delightful features and advantages of this locality, from its diverse housing styles to the array of amenities and schools nearby.
1. Location and Surroundings
Montebello Subdivision boasts a prime location, situated across from the picturesque Micmac Lake and conveniently close to the bustling Mic Mac Mall. Its proximity to the Mic Mac Rotary makes it easily accessible, ensuring residents have smooth commuting options.
2. Age and Diversity of Houses
The houses in Montebello Subdivision exhibit a beautiful amalgamation of history and modernity. Ranging from early 1990s constructions to recent developments, the neighborhood reflects the evolving architectural trends of different eras.
3. Advantages of Living in Montebello Subdivision
Living in Montebello Subdivision comes with a plethora of advantages, making it an ideal choice for families and individuals alike. Some key benefits include:
a. Proximity to Amenities
Residents of Montebello Subdivision enjoy easy access to a wide range of amenities. The nearby Mic Mac Mall offers an excellent shopping experience, catering to various needs and preferences.
b. Educational Facilities
For families with children, Montebello Subdivision provides a convenient locale as it houses the prestigious French School. Additionally, the neighborhood is served by esteemed schools such as Ian Forsyth, Caledonia Junior High, and Price Andrew High School, ensuring a quality education for young minds.
c. Lakeside Serenity
The close proximity to Micmac Lake offers residents the chance to indulge in peaceful lakeside strolls or recreational activities, providing an escape from the bustle of city life.
4. Diverse Housing Styles
Montebello Subdivision offers an impressive assortment of housing styles, catering to various preferences and needs. Prospective homeowners can choose from:
a. Semi-detached Homes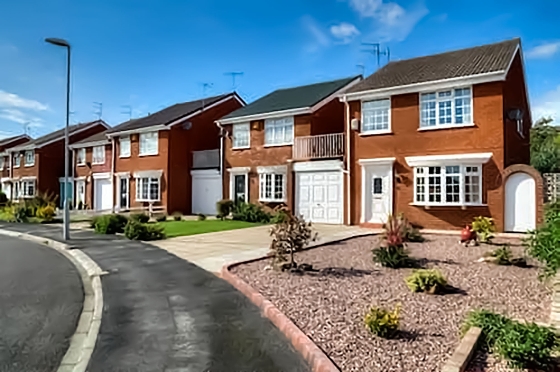 Ideal for those seeking a sense of community, semi-detached homes provide a balanced blend of independence and neighborly connection.
b. Bungalow Houses
Perfect for individuals looking for single-story living and a sense of simplicity, bungalows offer a cozy and comfortable ambiance.
c. Split Entry Homes
With their distinctive two-level design, split entry homes provide an aesthetically appealing option for families.
d. Side Split Homes
Characterized by their asymmetrical split levels, side split homes offer a unique architectural appeal.
e. Two-Story Homes
For those seeking ample space and separation between living and private areas, two-story homes are an excellent choice.
5. The Charm of Smaller Homes
Montebello Subdivision caters to individuals and small families with its selection of smaller homes. These properties provide an opportunity to experience the cozy charm of a well-designed space.
Conclusion
Montebello Subdivision stands out as an inviting residential community in Dartmouth, where historic and contemporary housing styles coexist harmoniously. Its prime location near the Mic Mac Mall and schools, coupled with the serene ambiance provided by Micmac Lake, makes it a desirable place to call home.
FAQs
1. How can I access Montebello Subdivision? To get to Montebello Subdivision, you can take the Waverly Road and find it conveniently located across from Micmac Lake, not far from the Mic Mac Rotary.
2. What types of houses are available in Montebello Subdivision? Montebello Subdivision offers a diverse selection of housing styles, including semi-detached, bungalow, split entry, side split, and two-story homes, catering to various preferences.
3. Are there any schools in the vicinity of Montebello Subdivision? Yes, Montebello Subdivision is well-served by schools such as Ian Forsyth, Caledonia Junior High, and Price Andrew High School, providing excellent educational opportunities for residents.
4. What are the main advantages of living in Montebello Subdivision? Living in Montebello Subdivision comes with several advantages, including easy access to amenities like Mic Mac Mall, lakeside serenity near Micmac Lake, and the presence of a French School within the neighborhood.
5. Can I find smaller homes in Montebello Subdivision?
Yes, Montebello Subdivision offers smaller homes, perfect for individuals or small families seeking a cozy and charming living space.