Exploring Morris Lake Estates: A Hidden Gem in Dartmouth
Introduction
Morris Lake Estates, nestled on the outer edge of Dartmouth in an area called Cole Harbour, is a hidden gem waiting to be discovered. This serene and welcoming neighborhood offers a range of advantages, making it a sought-after location for those looking to settle in the Dartmouth region. In this article, we will take a closer look at Morris Lake Estates, its location, the age of houses, its unique advantages, the available housing styles, and the streets within the subdivision. Let's embark on a journey to explore the beauty and charm of Morris Lake Estates.
Location: A Serene Oasis
Morris Lake Estates is conveniently located off Caldwell Road, providing easy access to various amenities and services in Dartmouth. This tranquil neighborhood offers a peaceful atmosphere while still being well-connected to the surrounding areas. The proximity to Shearwater makes it an ideal location for those commuting to the Shearwater Air Base regularly.
Age of Houses: A Blend of Tradition and Modernity
One of the appealing aspects of Morris Lake Estates is the diverse range of house ages. Here, you can find houses dating back to the late 1990s, showcasing the traditional architecture of that era. Simultaneously, newer houses built up until 2007 present a more contemporary style, appealing to homebuyers with different preferences. This blend of tradition and modernity adds character and variety to the neighborhood.
Advantages of Living in Morris Lake Estates
1. Newer Houses, Fresh Beginnings
The neighborhood boasts a collection of newer houses, making it stand out from many other areas in Dartmouth. If you appreciate modern amenities and the comfort of a brand-new home, Morris Lake Estates offers an ideal setting.
2. Nature's Paradise: Morris Lake
Morris Lake, a stunning body of water, is easily accessible via a walking path from the subdivision. The tranquil lake offers a serene escape, perfect for nature enthusiasts and those seeking moments of relaxation amidst beautiful surroundings.
3. Family-Friendly Environment
Morris Lake Estates understands the importance of family life, and this is evident in the presence of a playground within the subdivision. Children can enjoy outdoor playtime while parents have peace of mind knowing their little ones are nearby and safe.
4. Spectacular Views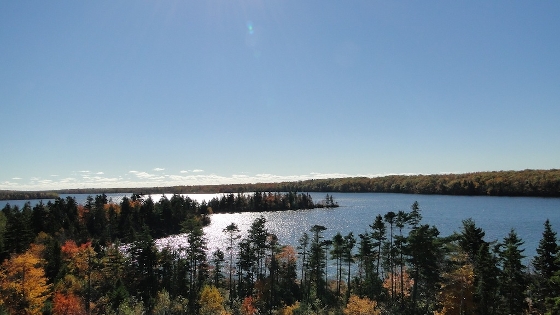 The neighborhood offers breathtaking views of both Shearwater Air Base and Morris Lake. The picturesque scenery adds to the overall charm of Morris Lake Estates, creating a sense of wonder and awe for its residents.
5. Small and Close-Knit
Morris Lake Estates is a small subdivision, comprising only a few streets. This close-knit community fosters a sense of belonging and camaraderie among residents. Neighbors become friends, and a strong sense of community spirit thrives here.
6. Proximity to Schools
For families with school-going children, Morris Lake Estates is conveniently located close to schools. This ensures easy and quick access to educational facilities, saving valuable time during busy mornings.
7. Dartmouth's Best-Kept Secret
The neighborhood is widely regarded as one of Dartmouth's best areas to live in. Its combination of natural beauty, modern homes, and excellent amenities makes it a highly sought-after location for those looking to settle down.
Housing Styles: A Blend of Architecture
Morris Lake Estates offers a unique blend of housing styles. The majority of properties are single-family detached homes, providing ample space and privacy for residents. While most houses are two-story, there are also charming split-entry and bungalow-style homes that add variety to the neighborhood's architectural landscape.
Streets in the Subdivision
Morris Lake Estates features several well-laid-out streets that contribute to its charm and accessibility. Some of the key streets in the subdivision include:
Morris Lake

Southampton

Westfield
These streets are not only the pathways to homes but also avenues for community interactions, fostering a sense of unity among neighbors.
Conclusion
Morris Lake Estates stands as a testament to the allure of suburban living in Dartmouth. With its convenient location, range of housing styles, and unique advantages, this neighborhood has earned its reputation as one of the best areas in the region. If you seek a serene oasis with access to nature's beauty and modern comforts, Morris Lake Estates is the place to call home.
FAQs
Are there any townhouses or condos in Morris Lake Estates? No, Morris Lake Estates exclusively features single-family detached homes. Townhouses and condos are not part of the housing options in this neighborhood.

How far is Morris Lake Estates from downtown Dartmouth? Morris Lake Estates is located on the outer edge of Dartmouth. The distance to downtown Dartmouth is approximately 15 minutes by car, depending on traffic conditions.

Is there a homeowner's association in Morris Lake Estates? Yes, Morris Lake Estates has a homeowner's association that helps maintain common areas and ensures the neighborhood's overall appearance is well-kept.

What are the nearby recreational amenities? Besides the scenic Morris Lake, residents can enjoy various recreational amenities nearby, including parks, sports facilities, and walking trails.
Is Morris Lake suitable for water-based activities?
Yes, Morris Lake is suitable for non-motorized water-based activities, such as kayaking and fishing, making it a perfect spot for outdoor enthusiasts.