Navigating the Emotional Labyrinth of Halifax's Real Estate Market Amidst Divorce
Halifax, a city whose streets echo with the whispers of history and waves crashing on its shores, is not just another city in Canada. It's a tightly-knit community where everyone might know someone who knows you. Now, imagine navigating this intricate community's real estate market amidst the throes of divorce. The challenges amplify, and they're unique, intense, and deeply emotional.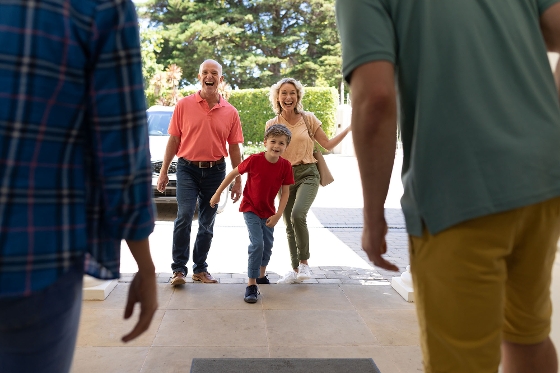 In Halifax, with its intimate community vibes, homes are not just structures; they're narrative holders. For divorcing couples, selling their home means more than a transaction; it's parting with a legacy of memories etched in the very heart of the town.
Given the close-knit nature of Halifax, a couple's decision to divorce doesn't stay under wraps for long. As they tread the path to sell their home, they often face whispered conversations and the community's sympathetic or curious glances, making the selling process emotionally taxing.
Halifax has seen a surge in property values and housing demands, especially in neighbourhoods that have historic or cultural significance. Divorcing couples, already grappling with a multitude of decisions, now find themselves amidst a volatile market, weighing the sentiments attached to their homes against the potential lucrative sale they might get.
The Halifax community thrives on connections. Mutual friends, common hangout spots, and even shared business interests can make it difficult for divorcing couples to have an uncomplicated property sale. Every potential buyer could come with a string of mutual acquaintances or shared memories.
Beyond the economics of selling a house, there's the challenge of deciding who stays, who goes, or if both decide to part with the house. In a city where every street might carry a memory, the decision becomes more about emotional well-being than logistics.
Halifax, being unique in its community spirit, needs real estate agents who can empathize, understand, and gracefully manage the sensitive nature of sales stemming from divorce. Such expertise isn't common, adding another layer of challenge to the process.
Often, homes in Halifax aren't just residences; they're dreams carved out brick by brick. For divorcing couples, the house might have been where they envisioned growing old, watching their children play in the yard, or hosting family feasts. Selling it isn't just a financial decision; it's letting go of a shared future.
In the end, for divorcing couples in Halifax, the journey through the real estate market is not just about finding a buyer. It's a voyage through emotions, memories, and dreams once shared. It's about closing a chapter, marked by both joy and tears, in a town that has silently stood witness to their shared journey.