Exploring Oakmount Subdivision: A Charming Neighborhood in Bedford
Are you searching for a friendly and well-established neighborhood in Bedford? Look no further than Oakmount subdivision, situated on the Sackville end of Bedford, just beyond Sunnyside Mall. With its prime location and range of housing options, Oakmount offers an attractive living environment for families and individuals alike. In this article, we will take a closer look at the features, advantages, and amenities that make Oakmount subdivision a sought-after community.
Introduction: Welcome to Oakmount
Oakmount subdivision is a well-established community in Bedford, Nova Scotia, known for its inviting atmosphere and convenient location. Nestled in the tranquil surroundings of the Sackville end of Bedford, this neighborhood offers residents a peaceful retreat while still being close to essential amenities and services. Whether you're a growing family or an individual looking for a comfortable home, Oakmount has something to offer for everyone.
Age of Houses
Most of the houses in Oakmount were built in the early to mid-1980s, giving the neighborhood a classic charm. The architectural styles of the era are prevalent, showcasing the unique character of the subdivision. However, many homes have been well-maintained and updated over the years, ensuring modern comforts while retaining their timeless appeal.
Advantages of Living in Oakmount
Friendly Community: Oakmount is renowned for its welcoming and friendly atmosphere. Residents take pride in their neighborhood and actively contribute to fostering a sense of belonging. You'll find neighbors who are always ready to lend a helping hand or engage in friendly conversations.

Excellent Value: One of the key advantages of Oakmount is the exceptional value it offers. The properties in this area provide great bang for your buck, allowing you to find a comfortable home that fits your budget without compromising on quality.

Convenient Amenities: Oakmount residents enjoy the convenience of having two shopping malls within a short walking distance. Whether you need to run errands or indulge in some retail therapy, you'll find everything you need nearby. Additionally, a well-connected bus stop ensures easy access to transportation for commuting or exploring the surrounding areas.

Recreational Facilities: For outdoor enthusiasts, Oakmount subdivision features a tennis court and a playground within the community. These amenities provide a space for residents of all ages to enjoy physical activity, spend quality time with family, or socialize with neighbors.

Proximity to Schools: Families with school-going children will appreciate the proximity of several educational institutions. Sunnyside Elementary, including both the Fort Sackville and Eaglewood campuses, provides quality education for younger children. Additionally, Rocky Lake Junior High and C.P. Allen High School offer excellent educational opportunities for older students.
Housing Styles in Oakmount
Oakmount subdivision offers a diverse range of housing styles, catering to various preferences and budgets. As a mid-price subdivision, there is a mix of options available, ranging from cozy single-family homes to more spacious executive residences. Whether you're seeking a traditional design or a contemporary layout, Oakmount has something to suit your taste and lifestyle.
Streets in Oakmount Subdivision
The streets within Oakmount subdivision contribute to its character and provide a peaceful setting for residents. Here are some of the notable streets in the area:
Rockmanor Street

Riverview Street

Oakmount Street

Birchwood Street

Redbank Street

Rosewood Street
Each street offers a unique ambiance and a sense of community, contributing to the overall charm of Oakmount subdivision.
Educational Opportunities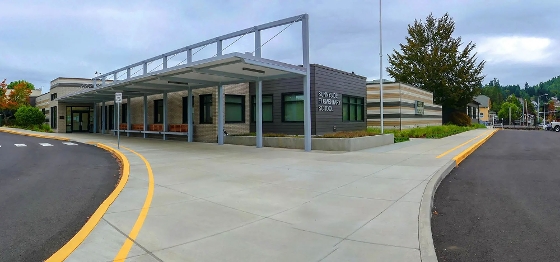 Oakmount residents have access to quality educational institutions within close proximity. Here are some of the schools serving the area:
Sunnyside Elementary - Fort Sackville Campus

Sunnyside Elementary - Eaglewood Campus

Rocky Lake Junior High School

C.P. Allen High School
These schools provide a comprehensive education, ensuring that children of all ages receive the best possible learning experiences.
Conclusion
Oakmount subdivision in Bedford, Nova Scotia, stands as an appealing neighborhood, combining a well-established community feel with a range of advantages and amenities. Its convenient location near Sunnyside Mall, friendly atmosphere, and diverse housing options make it an ideal place to call home. Whether you're seeking a family-friendly environment, a tight-knit community, or access to essential amenities, Oakmount offers it all.