Exploring Papermill Lake Subdivision in Bedford: A Beautiful Lakeside Community
Are you looking for a picturesque place to settle down in Bedford, Halifax? Look no further than the charming Papermill Lake Subdivision. Nestled on the shores of Papermill Lake, this community offers a serene and convenient lifestyle for residents.
1. Introduction: Papermill Lake Subdivision
The Papermill Lake Subdivision is a sought-after residential area located on the Halifax end of Bedford, Nova Scotia. Its prime location near the corner of Hammonds Plains Road and Bedford Highway makes it highly accessible and desirable for both families and professionals.
2. Location: A Convenient Spot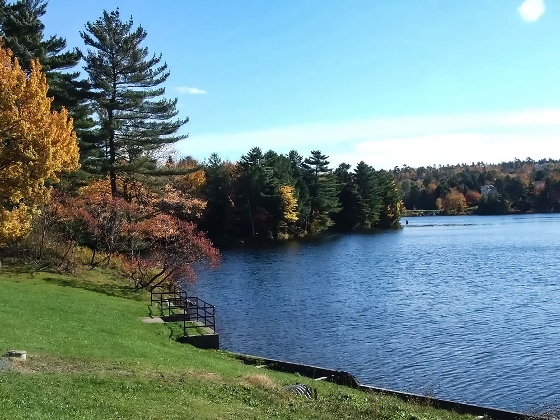 Situated on the shores of the picturesque Papermill Lake, this subdivision offers residents the beauty of nature combined with the convenience of urban amenities. With its proximity to major roads like Hammonds Plains Road and Bedford Highway, commuting to Halifax or other parts of Bedford is a breeze. The strategic location of Papermill Lake Subdivision saves residents valuable commuting time, allowing for a better work-life balance.
3. Age of Houses: A Mix of History and Modernity
The houses in Papermill Lake Subdivision were built between the late 1980s and 2004, offering a blend of architectural styles that reflect the evolving trends over the years. Whether you prefer a classic design or a modern aesthetic, you can find a home that suits your taste in this diverse community.
4. Advantages of Living in Papermill Lake Subdivision
Living in the Papermill Lake Subdivision comes with a plethora of advantages. Here are a few highlights:
Scenic Papermill Lake: The subdivision boasts the presence of two supervised beaches on Papermill Lake, providing residents with opportunities for swimming, picnicking, and enjoying water activities.

Bedford South School:Families with children will appreciate the proximity of Bedford South School, located right within the subdivision. This convenience eliminates the need for long commutes to ensure quality education for your little ones.

Abundance of Amenities: Residents of Papermill Lake Subdivision enjoy easy access to a variety of amenities. Within walking distance, you'll find parks, baseball fields, banks, drug stores, restaurants, grocery stores, Tim Horton's, and much more. Everything you need is just a stone's throw away.

Recreation Opportunities: The community offers recreational facilities such as an ice rink, perfect for those who enjoy winter sports and activities.

Hammonds Plains Highway Exit: The Hammonds Plains exit to Highway 102 is conveniently located nearby, making it effortless for residents to access other parts of the province.
5. Housing Styles: Diversity and Elegance
When it comes to housing styles, Papermill Lake Subdivision offers a range of options to cater to different preferences. The community primarily features larger split-entry homes and executive two-story residences, showcasing elegance and spaciousness. Additionally, some lucky residents have the opportunity to own lakefront houses, allowing them to wake up to breathtaking views every day.
6. Streets in the Subdivision
The streets within Papermill Lake Subdivision are characterized by charm and tranquility. Here are some of the notable streets in the community: Acadia Mill, Papermill Lane, Ahmadi, French Masts Lane, Parker Court, Kissock, Loon Terrace, Spruceview, Moirs Mill Road, Oceanview, and Nine Mile Drive. Each street contributes to the overall allure of the neighborhood.
7. Schools: Education at Your Doorstep
Education is a top priority for families, and Papermill Lake Subdivision understands this. Besides the convenience of Bedford South School within a short walk, residents also have access to Rocky Lake Junior High and C.P. Allen High School, providing a seamless education journey for children of all ages.
8. Conclusion
In conclusion, the Papermill Lake Subdivision in Bedford offers residents a tranquil and convenient lifestyle. With its beautiful location on the shores of Papermill Lake, a variety of housing styles, numerous amenities within walking distance, and excellent schools nearby, it is a community that caters to the needs and desires of individuals and families alike.