Location: Stonington Park - A Family-Friendly Community in West Bedford
Introduction
Welcome to Stonington Park, a charming neighborhood nestled in the heart of West Bedford. With its convenient location, excellent amenities, and diverse housing options, Stonington Park has become a sought-after community for families and individuals alike.
Stonington Park is ideally situated in West Bedford, just a stone's throw away from Halifax. Its strategic location offers residents easy access to major transportation routes, including exits off the Hammond's Plains Road, Gary Martin Drive, and Larry Uteck Drive. Commuting to Halifax, which is approximately 12 kilometers away, is a breeze thanks to the proximity to the #102 Hwy.
2. Age of Houses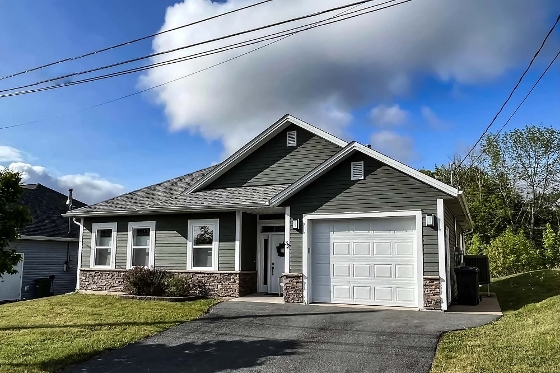 The houses in Stonington Park were built starting in 2010, making it a relatively new and vibrant community. If you're in search of new construction homes, this subdivision has plenty to offer. The availability of modern homes adds to the appeal of this neighborhood, attracting individuals and families who appreciate contemporary living spaces.
3. Advantages
Living in Stonington Park comes with numerous advantages that contribute to its desirability among residents. Let's explore some of these advantages:
Convenient Amenities: Stonington Park boasts the BMO Center, a fantastic facility equipped with four ice pads, providing ample opportunities for recreational activities, particularly ice sports enthusiasts. The community also enjoys the presence of CP Allen High School, ensuring excellent educational opportunities for students.

Senior Care: For seniors, the Northwood Continuing Care Center is conveniently located within the subdivision, offering top-notch care and services in a supportive environment.

Family-Friendly Environment: Stonington Park is renowned for its family-friendly atmosphere. The community center, attached to CP Allen High School, features an indoor gym, child care center, and community rooms. These amenities cater to the diverse needs of families, promoting an active and engaging lifestyle for all age groups.
4. Style of Housing Available
Stonington Park offers a wide range of housing options to suit different preferences and lifestyles. Whether you're looking for a semi-detached home, a condo townhouse, or a detached house, this neighborhood has something for everyone. The majority of detached houses in the area are two-story, providing ample space for growing families. Additionally, if you prefer the convenience of a bungalow townhouse condominium, you'll find some available in the subdivision.
5. Streets in the Subdivision
As you navigate the charming streets of Stonington Park, you'll come across several notable avenues that contribute to the neighborhood's appeal. Here are a few streets worth mentioning:
Capstone Crescent

LaSalle Court

Royal Fern Way

Hollyhock Way
These well-planned and meticulously maintained streets add to the overall beauty of the community, creating a pleasant environment for residents to call home.
6. Schools
Education is a significant aspect of any community, and Stonington Park ensures that its residents have access to quality schools. Currently, the neighborhood is served by Basinview Elementary, Rocky Lake Junior High, and CP Allen High School. However, it's worth noting that in 2023, two new schools will be constructed in the area, leading to changes in the schools attended by children in this neighborhood. This commitment to education highlights the community's dedication to providing excellent learning opportunities for its young residents.
Conclusion
In conclusion, Stonington Park offers a wonderful blend of modern living, convenient amenities, and a welcoming atmosphere. Its prime location in West Bedford ensures easy access to Halifax and major transportation routes, making it an ideal choice for commuters. The diverse range of housing options caters to various preferences, while the neighborhood's family-friendly environment and exceptional schools make it an excellent place to raise a family. If you're searching for a thriving community that combines comfort, convenience, and a strong sense of community, look no further than Stonington Park in West Bedford.