Back when Canada was a mere glint in the eye, Halifax was a major player as far as Canadian cities went. Being the closest port to Europe it was a bustling trade centre, and one of the founding provinces of Canada. Rather like celebrity status, there seems to be ebbs and flows regarding the popularity of cities. But like Cher, Halifax is rebranding and rising again.
What makes it special?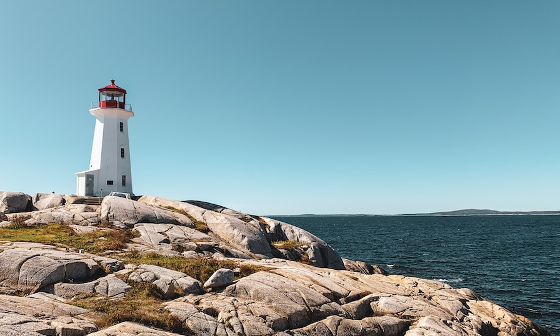 Halifax is the largest city in all of the Atlantic provinces. For your information, the Atlantic provinces include Nova Scotia, Prince Edward Island, New Brunswick, and Newfoundland. Halifax is a largely English-speaking city but due to the quality of its many post-secondary institutions, it attracts a lot of international students. By far it is one of the most diverse cities in the east.
A large number of people choose to move to Halifax each year for a variety of reasons. Really, it is a city for any demographic. Seniors will find it easier to live on their pensions out here than in many other major Canadian cities, while still having a larger city feel. Our sales tax is high at 15%, but many things cost less out here. As an example, I recently had some blood work at a local hospital and my hour parking fee was $1 (much to the chagrin of my friend in Toronto who would pay $7 or $8 for an hour at one of her local hospitals).
Young families will find that housing is cheaper out here. It is true that prices went up considerably during the height of the COVID pandemic (we were deemed one of the safest places to be in the world at that time) but prices, at the time I am writing this, are also levelling off here at a faster rate than anywhere in the country. If you are looking for a family home, Halifax is a great place to raise your children. On average you are going to pay between $500K- $800K for a family home. You can certainly go higher depending on the neighbourhood, but you can also go a bit lower.
Singles also have a place here in Halifax. Argyle street is where many popular bars and restaurants can be found. There are actually more bars per capita in Halifax than any other city. For socializing, it is a fun city to be in. Just be sure not to drink and drive!
Do know, it is a car dependent community. There is a bus system but it is faster and likely easier to get around by car. Bike lanes are being added fairly regularly as many people like to bike around the city, so biking can be another option. Winters in Halifax are generally warmer than in Toronto or Montreal! Nova Scotia is actually second to British Columbia as the warmest province in the winter. Halifax was second to Victoria as having the warmest winter. Surprised us too! It does get cold and you will want snow tires on your vehicle. Most places close when we have snow and if you wait a day or two it will probably rain, washing all the snow away. Do avoid potholes whenever possible as they are deeper than you think!
Looking to start a business?
The markets are not oversaturated out here so you may stand a better shot at success than elsewhere. Our population is growing which always speaks to opportunities. Last year 35,000 people moved to Nova Scotia. So, we do continue to need new businesses and amenities. Small town feel but with so much growth potential.
We have so many green spaces here. The Halifax Commons, Point Pleasant Park and the Public Gardens are all in the centre of the city. We enjoy a slower paced lifestyle which makes for great work/life balance. You actually have time to enjoy the green spaces around you!
People are quite friendly here but the easiest way to make friends is always to join clubs or groups that interest you. Repeatedly seeing the same people ensures an organic way to make friends. Join a church, temple, mosque, or synagogue. They would likely love to have another member/volunteer. Help out on a political campaign or join your local constituency for whichever party you support. If you have a hobby there is likely a group out here for it so check Facebook, bulletin boards etc.
There are many wonderful neighbourhoods in Halifax so it might be hard to decide where to live. Seniors might want to first look at living on the Peninsula. If you find you are no longer driving, you can walk to many places. You are also in close proximity of hospitals. There are a few condos downtown in a wide range of prices. The north end of Halifax has an artsy feel and you get to take full advantage of the Hydrostone. This area was involved in the infamous Halifax Explosion. There are some nice stores, and even a Starbucks. You can choose from row houses, detached houses, townhouses, and condos. It is also a popular area for young professionals and families.
If you are looking to spend more, the South end has more upscale condos and houses but you are also close to the universities and student housing. An eclectic mix in other words. Pete's Frootique is an upscale supermarket similar to Whole Foods with a location downtown. The West End is also a nice area with many family homes in a wide range of prices. It is quieter than downtown so also great for the more studious students, and of course families. The great thing is you can walk downtown if you want to.
Once you get off the peninsula you may find a more reasonably priced home. Armdale is a lovely neighbourhood and you can find waterfront condo townhouses around Regatta Way. As you move up the arm you will find more homes for young professionals who want a quieter homelife for their families. Wedgewood is an up-and-coming area with some lovely detached bungalows and split ranches. Fairview is also still a reasonably priced area for family homes. Clayton Park has a mix of young professionals and often more established families. It has great proximity to Bayers' Lake for shopping.
Ultimately, you never make a mistake choosing one area over another. You will find everything from fixer upper homes to grand houses in many of the areas. You may want to research schools for your children to determine which area works for you. If you prefer a waterfront view why not look for a home near one of the lakes? If you buy a house, I recommend you get a generator for power outages. We do not have a lot of them, but depending on where you live, they can last for a few days.
When we were moving, our Toronto realtor recommended Sandra Pike and the Pike Group to us. We were very happy with the care and attention they took in finding us the perfect home. Not knowing the areas of the city, we were not an easy family to place, but Sandra was always gracious, informative and has become a cherished friend